Testimonials
The most desired platform...
Amit Patil (IN)

proved beneficial to my c...
Afsana Ansari (IN)


Agencies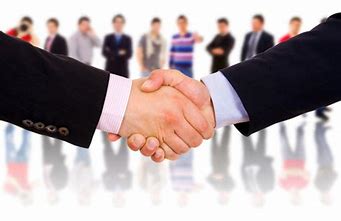 For providing your agency details, contact us at 9225813466 or mail at TextileMachineStore@gmail.com
Property for Sale / Lease
Shed for : Sale
Land Area : 12191 Square Feet
Built Area : 906 Square Feet
Power : 0 kiloWatt
Location : Ichalkaranji, Maharashtra, India

Expert Advice
Suhas Kolekar expert in Card repairing

Title >> Expert in picanol card repairing
Resume >> Have expertise in picanol

Bank Auction
Sale of : Property Sale
Place : India,Delhi,Delhi
Details : asdsdasd

---
Sale of : Machine Sale
Place : India,Telangana,Hyderabad
Details : Good machine to sell.

---
Sale of : Property Sale
Place : India,Maharashtra,Ichalkaranji
Details : cool place

---
CHOLA TEXTILE CONSULTANCY SERVICES was established in year 2003, by Mr. Amit Bagrecha, a textile technologist. It is Sangli / Ichalkaranji (INDIA) based company. Basically, it has started providing services in the field of selection of textile machines, erection and maintenance of the same. Shortly company extended the services in the field of used textile machinery (Spinning-Weaving–Processing-Knitting-Garments.)
Over the years, we have noticed the difficulties of buyers and sellers of old and new textile machines and equipment. To overcome these difficulties we have formed an online platform where buyers and sellers can display their products with all technical specifications and contact each other in order to buy or sell machines or equipment. The main feature of this platform is to provide an easy and real time access to all across the world. This enables the people to get right kind of equipment very easily. In addition to machines and equipment, we have extended our services in other fields as mentioned on our website www.textilemachinestore.com We are also launching a mobile application to facilitate the buying and selling with the help of mobile, tablet etc.
We have also provided facility on the website where one can advertise about their product and create brand internationally. We are also in the process where you can explore multiple products related to textile which will make it easier for buyers & sellers to do business globally at a finger tip.
The Textile Machine Store is an electronic commerce platform, which is customer centric and focused on delivering values through our expertise in Technical Services in Textile Industry. We provide a virtual business infrastructure, which would bring together and connect all the textile manufacturers and suppliers of textile machinery and equipments not only in India but across the world. Thus, we empower the businesses to look beyond their geographical limitations and get virtually connected by buying and selling textile products & services.